Iolida Beach Resort, the very first smile we created right on the beach, is a unique retreat, originally established to provide the best hospitality services to your dream holidays, whether it is for business, family, or for an exotic romantic getaway. Four pools in total, two of them for adults and two for children, two restaurants, two bars, a lobby bar, a playground, spa and massage facilities as well as a fitness room, are the minimum of services you and your family will be enjoying at Iolida Beach. A must-go destination at the heart of Agia Marina, Chania, shaped to enhance your summer experience!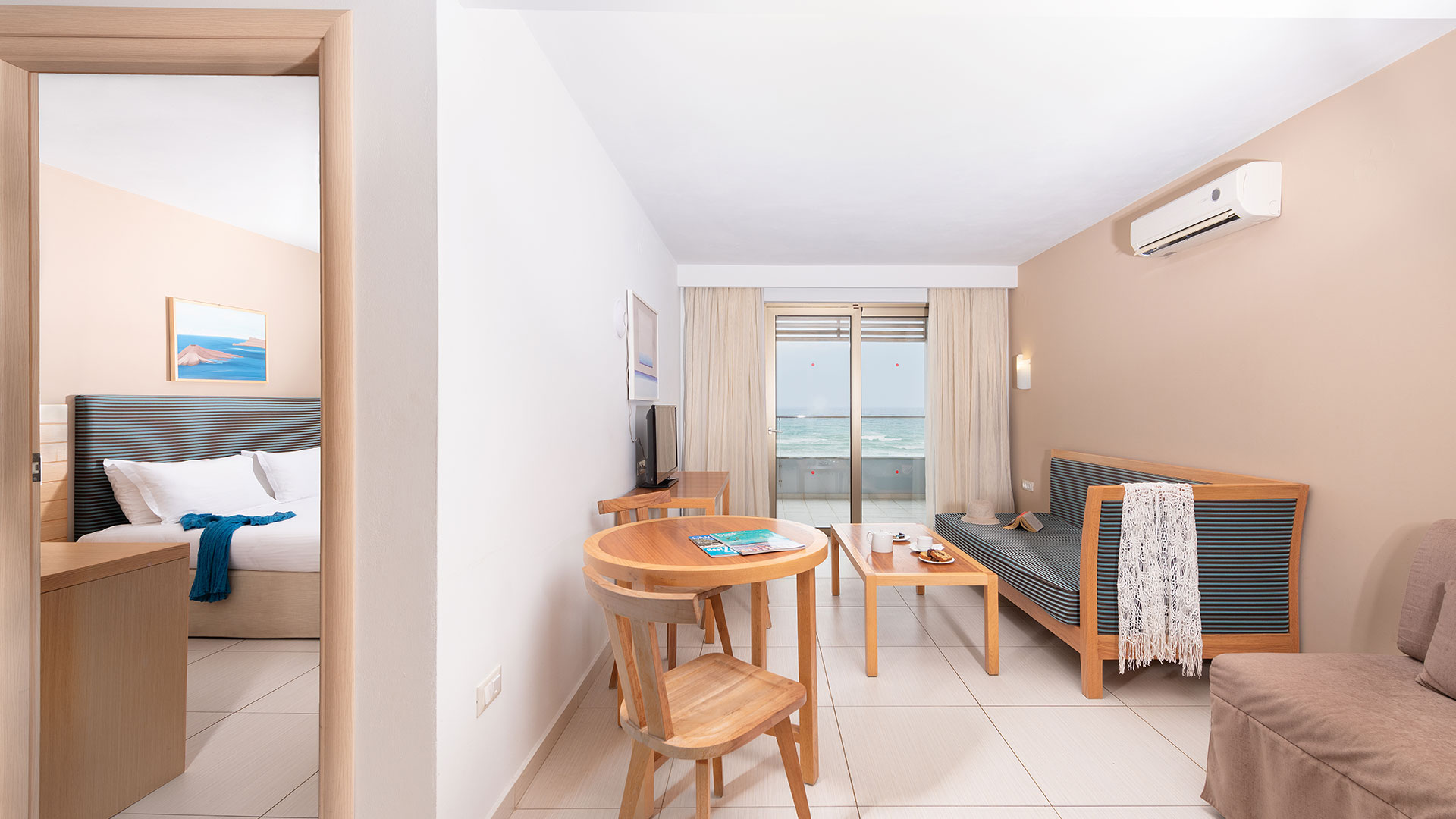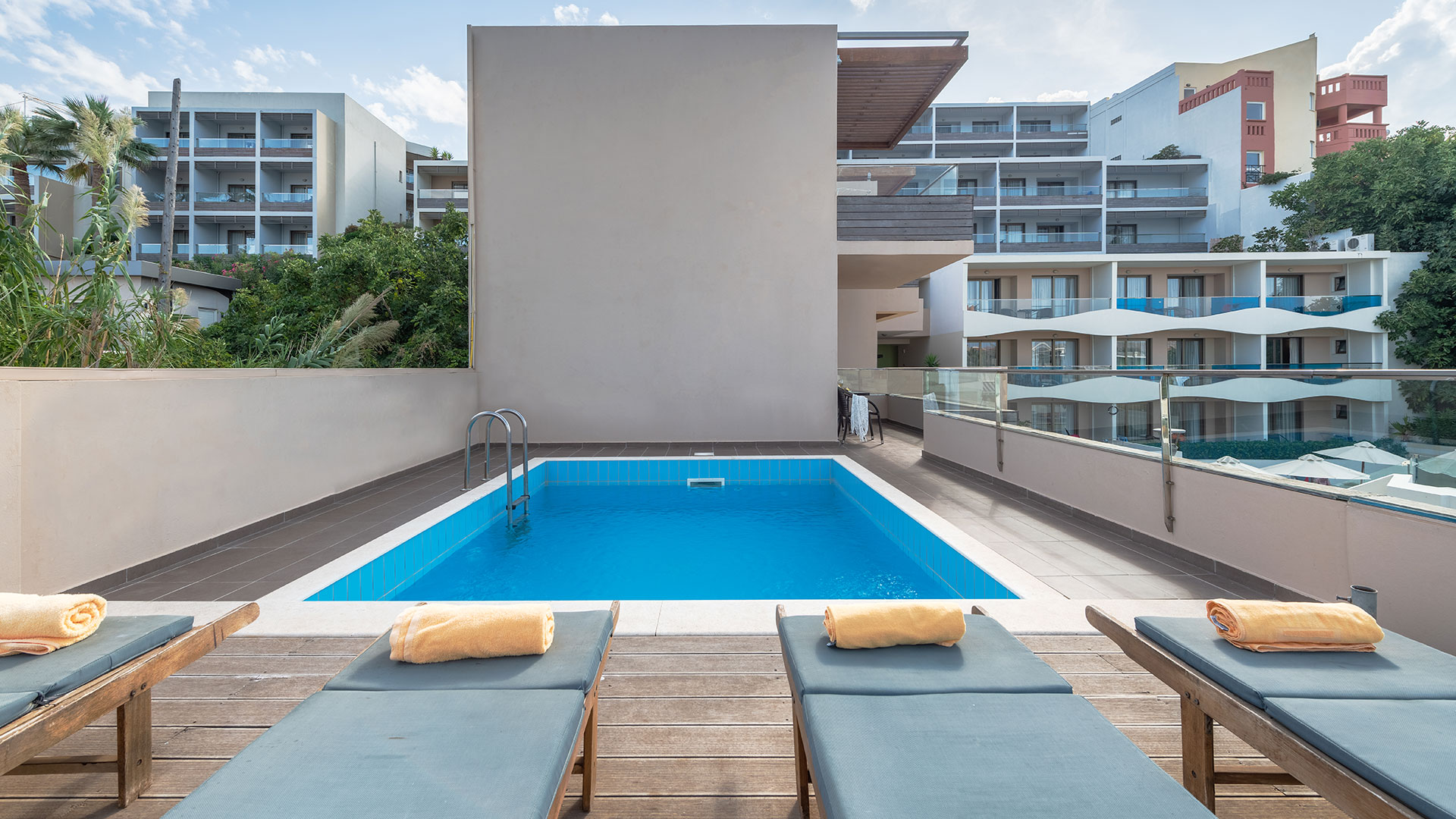 This Resort goes beyond what you have ever imagined. A total set of 140 rooms, all equipped with anything you might ask for. Modern and elegant aesthetics are paired with simplicity, style and usability, resulting into an exquisite accommodation experience. Every single room has a splendid view to both our premises and over the Cretan sea, as Iolida Beach Resort is located right on the beach.
All kinds of delicacies are served in each of the two restaurants within the Resort premises, which have been satisfying all kinds of demanding tastes for quite some time. Cretan and Greek cuisine, as well as European and Asian recipes have their special place in this Resort, and guarantee that our culinary suggestions will live up to your highest expectations. Two pool bars and one lobby bar are also available for a quick drink, or maybe a relaxing, stress-free evening by following the bartender's cocktail suggestions.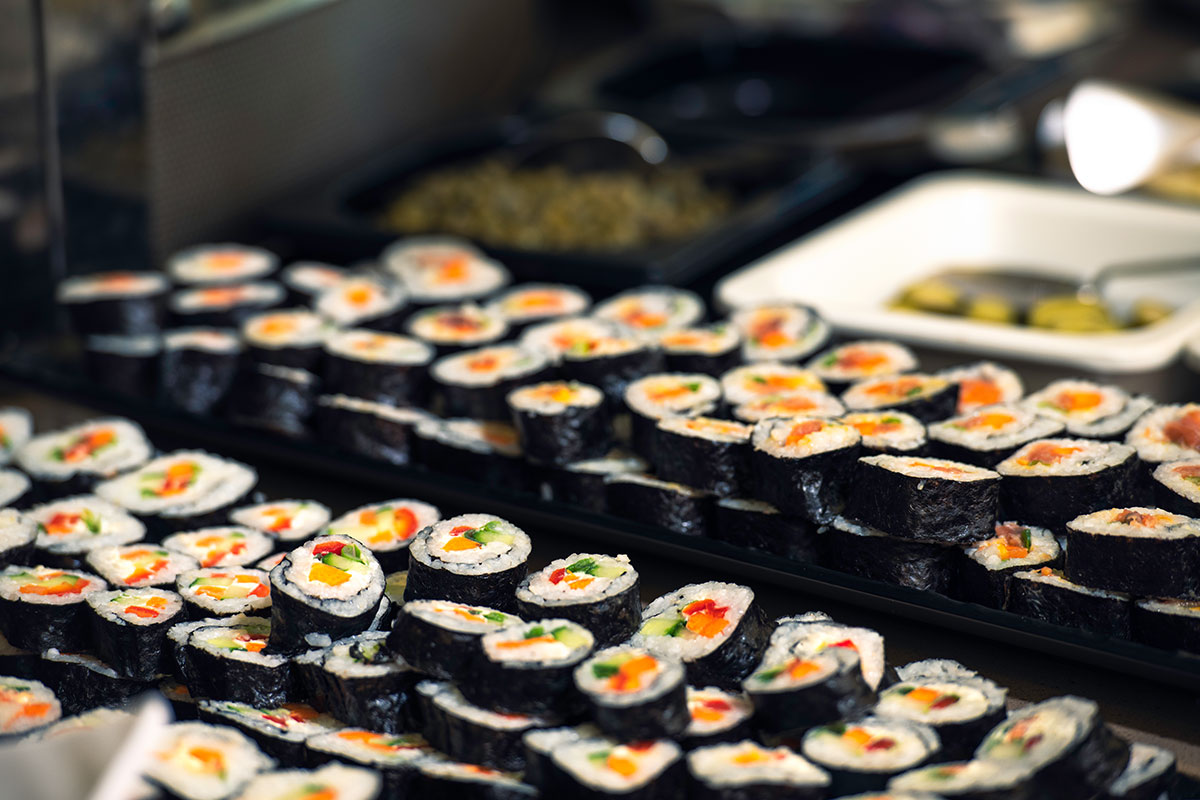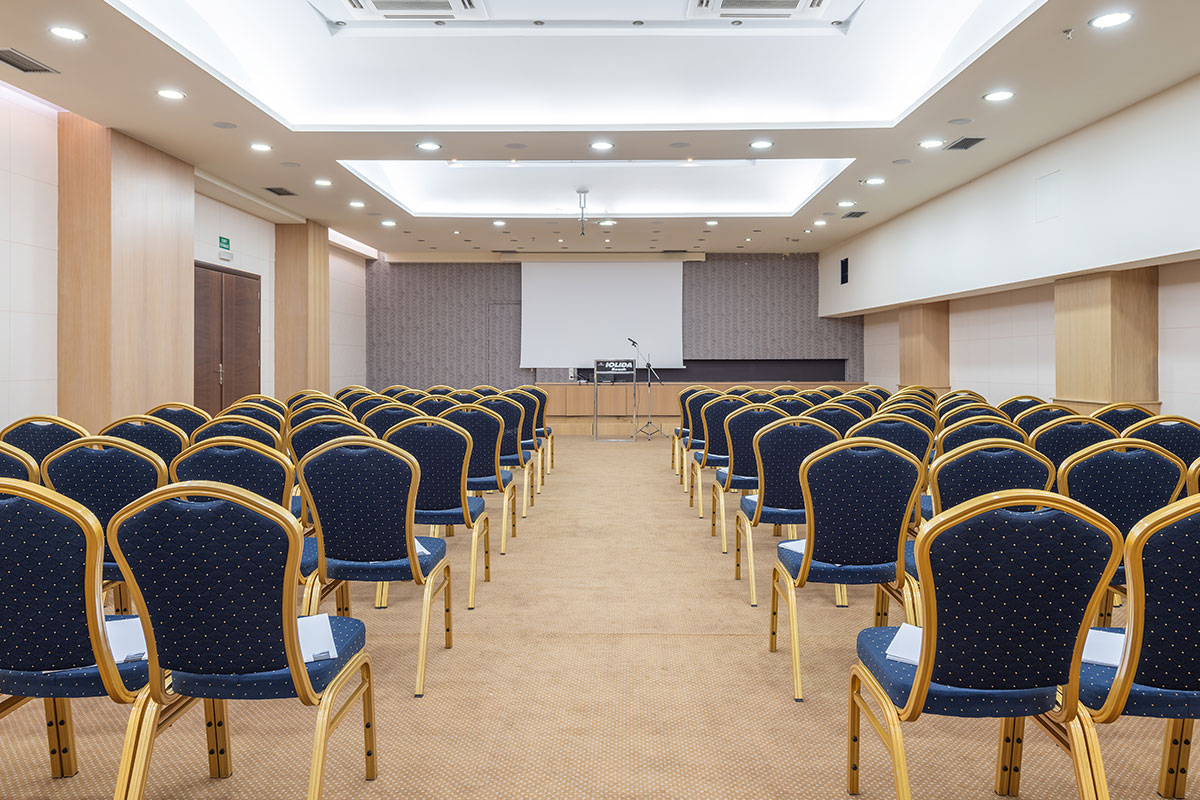 Whether you are here for business or with family, or both, you are more than welcome to choose between two adult and two children pools for a revitalizing dive! As for our little friends, an outdoor playground is available for fun energy activities. A fitness room is also available to eliminate the excuses for not staying fit for those who need to, while our spa can provide one of the most self-rewarding experiences with amazing facial and body treatments that rejuvenate and take off the stress!